Want to know how HubSpot can work best for you?
Making use of the awesome features

Learn time-saving automation

How to follow the lead/client's journey
Make delighting your clients easier and give them the information they need when they need it.
Like to know more?
Great, let's go…
Signup to receive timely tips on how to get the most of HubSpot
Testimonials
Jotika Software started working with Method for a redesign on our website. Compared to other companies Method were professional and had an excellent process that really helped us to get as great website. This swiftly moved into Method taking on all our company marketing. They have helped us implementation a fantastic CRM solution HubSpot, create, manage and monitor all our email campaigns and social media blogs. I cannot recommend the whole team more they work very well together and deliver for us. Ultimately bringing in more business and helping build great connections with potential clients around the globe. Big thumbs up from us.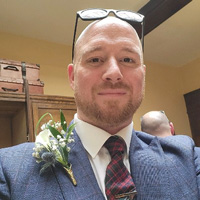 Brian Gold
Managing Director - Jotika Software Ltd